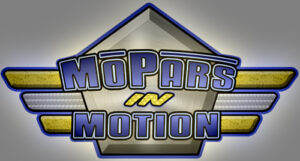 The Mopar Expo returns this May, and we are celebrating by hosting a cruise-in and kick-off event at Papas Chrysler Dodge Jeep Ram!
Where: 585 East Main Street, New Britain, CT
When: The cruise-in and kick-off event takes place Saturday, May 20 from 5pm – 8pm. The Expo continues Sunday, May 21 from 9am – 3pm.
Cost: FREE to all spectators!
What activities or events should you expect? There are top 20 awards, a car show, and judging for various Mopar classes. In addition, we also have a ton of fun family-friendly activities, including:
DJ
Raffles
50/50
Door prizes
HotWheels Drag City
Strong's Diner
Papa's Museum
We look forward to seeing everyone on Saturday, May 20 for our cruise-in and kick-off event and on Sunday, May 21 for the continuation of the Mopar Expo 43! Check out the link below for more information, including recommended hotels close to the venue.