See all the ways we can help you on service this month, starting with essential cleaning of filters and sanitation of your vehicle, along with additional upkeep needed for summer weather.
Spring Cleansing/Sanitizing- $269.95 + tax1
We will wash, vacuum and clean all windows and replace the cabin air filter/s if equipped. We will sanitize all commonly touched areas, including (but not limited to):
Steering wheel, cup holders, headliner, carpets, shifter, dashboard, radio, seats, seat belts, gas cap, all door handles and switches.
Spend and Save
Spend more, save more! Here's how much we're offering off your next bill.
$50-$99.99………… $10.00
$100-$149.99…..…. $20.00
$150-$299.99..……. $40.00
$300-$499.99……… $60.00
$500-$749.99……… $80.00
$750-$999.99….….. $100.00
The Pothole Package- $199 + tax1
Includes: 4-Wheel Alignment & 4-Wheel Balance
Don't let the hazards of the season affect the performance of your vehicle. Potholes and uneven driving surfaces can cause hidden damage. We'll help keep you protected with better alignment.
Brake Service & Parts Special1
We have two special brake offers, depending on your needs this spring:
$50.00 off brake service labor
10% off brake service parts
Make sure to check out all the special service offers we're providing this month, then schedule your appointment with us online.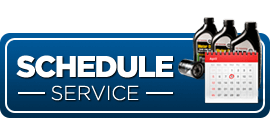 See all Service Specials Click Here
(1) Restrictions apply see service advisor for details.